Restaurant
Opposite Colloredo Castle, the facade of La Taverna is covered with American vines. Inside, ancient and modern perfectly blend giving new life to tradition.

When you enter the restaurant, a fresco on the ceiling dating back to 1300 tells you about the time when the rooms were used as the castle's orangery, whose gate now hangs on the wall and the coat of arms above the fireplace. These legacies, symbols of respect for the history of the place, are flanked by works of contemporary art. The result is a restaurant that embraces tradition and revives it with an innovative language.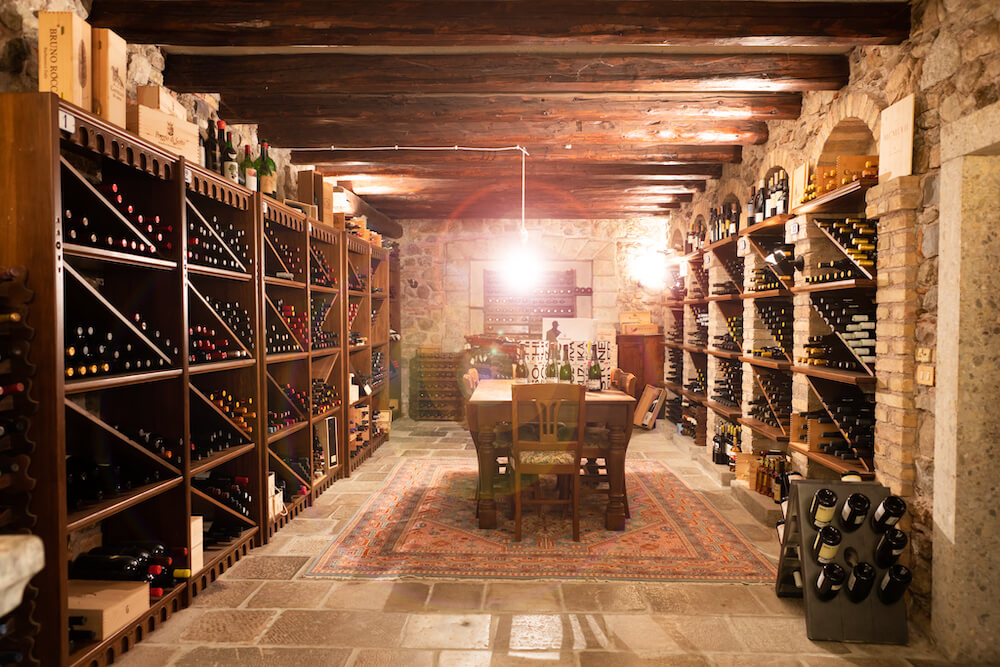 The cosy atmosphere of the inside is immediately revealed though the bar room or the fireplace room, with its terracotta floors and beamed ceiling. For an even more exclusive experience, you can book a table in the cellar both for lunch or dinner. A large lounge is also available, and it is ideal for ceremonies or events. On the outside, the terrace offers panoramic views over the Colloredo slopes and the large garden: there you can enjoy your meal surrounded by greenery. The maritime pines is the perfect frame for our lounge bar, the area dedicated to happy hours and aperitifs, signed by "La Taverna".